Posted by suevenman on Aug 21, 2013
Ready or not, the new school year's here!
I can almost hear the groans – from you parents! Getting the kids up and off; arranging for after school care for the little ones; trying to remember which kid is supposed to be at what after school activity when; and then, perhaps the toughest of the difficult-to-swallow pills, homework.
In her delightful article in the Washington Post, Nicole Anzia has some great suggestions for creating a homework space that smooths out some of the bumps along the homework highway. Even if you don't have school age kids, her ideas can be used for setting up an out-of-the-office office space. Read the rest of this entry »
Posted by suevenman on May 30, 2013
After posting last week's blog I realized that I never completed Brenda's story. I hope the cliff hanger didn't keep any of you awake at night.
First, a recap. In my previous post our heroine, Brenda, wanted to make her office more accessible. I wrote, "If there is nothing [in the room] that sparkles and shines and reminds you of how much you love and are loved" than the room will feel flat and dull.
Brenda's office was missing this quality of inspiration I call, Ping! The problem was not just that the space was poorly organized: it lacked personality, specifically, Brenda's personality. I suggested that the room would become more attractive if she hung pictures she loved or displayed objects that were beautiful or reminded her of something special. So she went in search of things that go Ping! Read the rest of this entry »
Posted by suevenman on May 15, 2013
Be like that bird who,
pausing in flight feels
the bough give way
beneath her feet
and yet sings,
knowing she hath wings.
~ Victor Hugo
 Brenda, a fifty-something woman with teenage children, an active civic life and a full time job requested a home office consultation. Her main problem was that during the two days each week that she worked from home, she took over the dining room table. She wanted to make her office more accessible and reclaim her dining room table for family meals.
The first thing I noticed walking into her office was not the clutter, it was the lack of anything interesting anywhere in sight: not a family photo, not a kindergarten finger painting, not even a houseplant. It was no wonder she never wanted to sit at her desk.
To make a space attractive, organizing is only half the work. If there is nothing that sparkles and shines and reminds you of how much you love and are loved, than the space won't be compelling, no matter how well organized. Whether it's grandma's wedding photo, the collar from a favorite pet dog or shells collected from the shore, objects that inspire are essential to transforming space. Read the rest of this entry »
Posted by suevenman on Feb 20, 2013

In my last post in the series, "What the heck you do with all that paper?" I reviewed the keep vs. shred guidelines for financial papers. I heard from a couple of you about special circumstances where my advice wasn't 100% accurate; self employment being one. So, my caveat: if you have special situations, please consult your accountant.
This week we're tackling which medical records you need to keep. Every visit to the doctor, pharmacy transaction and insurance payment generates paper. Most of these papers end up either in the trash (often unopened) or in the nearly-toppling-over-figure-out-or-file-pile. So, here's the plan: Read the rest of this entry »
Posted by suevenman on Feb 18, 2013
Paper Tip #1:
What Financial Papers to Keep
About this time every year (this time meaning tax season) I like to run a series on dealing with paper. For most of us, the amount of paper we handle on a day to day basis far exceeds our ability to manage it. It is, by far, the biggest issue faced by Breathing Space clients and readers. So trust me, you're not alone if you feel as though you're about to be buried by a mountain of paper.
Often I hear from clients some version of, "I have an attic full of old checks and financial papers. How long do I have to keep them?" Read the rest of this entry »
Posted by suevenman on Feb 20, 2010
We must care for each other more and tax each other less. ~ Bill Archer
So here we are, nearing the end of February; April 15th is still a misty apparition on the horizon.  And when you're busy managing the
rest of your life, it's easy to forget that taxes are due in only 8 weeks.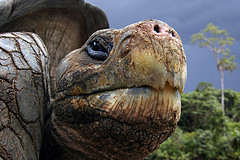 What would it be like not to make a mad dash to the 4/15 finish line?  Can you imagine yourself mailing that envelope on April 1st – and NOT as an April Fool's joke.
At Breathing Space we care most about making space for what really matters to you.  At the same time there are some mundane basics that have to be in place. For most people that includes TAXES.
Posted by suevenman on Jun 24, 2008
This is an unexpected opportunity … Just arrived!
Want some really fine help with your home office???
Go to this link http://www.inspiredhomeoffice.com/spaday/
to discover the very sweet offer from Jennifer Hofman.
She's a gem in my opinion and I highly recommend her tele class!
It even comes with a guarantee.
If you can– try it out!
Posted by suevenman on Mar 13, 2008
Working with a new client the other day I was reminded of how
tempting it is to think that buying organizing STUFF will solve the
problem. Catalogs show beautiful,serene spaces trying to convince
you that all you need is to buy a new SOMETHING.
My strong recommendation is DON'T!!! Don't buy new shelving , new
containers nor another file cabinet. Not yet.
First – find out what you really need and want in your space. There
may be a lot of things you almost never use.  Say it's a bunch of
bowls that you want to keep for the future when you have more
time for company… Rather than purchasing a new cupboard and
filling up your daily living space … put the extra items put in
a clearly marked space in the attic or basement or even in the
back of a closet.
If you want less clutter, the first thing to do is consider
what you want to see(admire) or use everyday …
Once you KNOW for sure what you really need and want in your
active( most lived in spaces), then it MAY be time to buy a
container.
So FIRST – declutter!