Posted by suevenman on May 9, 2013
Hiatus: "Any opening, break or interruption of continuity."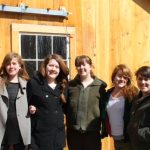 My hiatus from tip writing began with a 2-week visit from my middle daughter. As she hadn't been out east for a couple years, her visit became a 2-week daughter-fest. This was followed by a succession of one-time, time-consuming events, ending last week with magnificent performances of the Bach Mass in B Minor by my chamber chorus.
All were wonderful and fun and joyous reasons to interrupt my normal weekly rhythms. And as I emerge from the last six weeks of delightful disruption, I ponder how to stay on track when events – whether joyous, difficult, sad or just annoying –disrupt the flow of living. Read the rest of this entry »
Posted by suevenman on May 15, 2012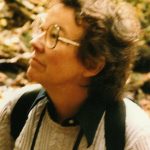 I hope that all of you moms out there enjoyed a peaceful, joyous day. Mothers' Day is filled with nostalgia, and even more so this year for me. This Mothers' Day marked the 18 month anniversary of my Mom's passing. And so, I'd like to pay a special tribute to her and what she taught me about organizing in today's post.
Mom wasn't big on organizing. Yet somehow she managed a happy home with a happy kind of chaos. Here's some of the organizing advice I picked up from her:
Never let organizing get in the way of living.
If there's a bird at the bird feeder and you're doing housework, drop everything and grab your binoculars; even if it's a robin, guaranteed it's more interesting than the housework.
Be well enough organized to do what you want to do. Anything more is just excessive.
The only good reason to dig into an organizing project is if it's time for Mr. Rogers.
Despite these finely tuned organizing strategies, my childhood home was never outrageously disorganized. How did she accomplish this with 5 children and a somewhat old-world husband who, to this day, is not sure which end of the vacuum cleaner to plug in? Among her carefully guarded secrets were:
Get help: We were fortunate to live near several colleges and regularly had students in to help babysit and clean. Besides the much needed help around the house, we all learned to play a mean hand of poker.
Count: Never fold more than 10 pieces of laundry or put away 10 pieces of miscellany without looking out the window to see if anything interesting has landed in the yard.
Containerize: Although she never called it this, we had baskets of sorted stuff throughout the house. This made finding and putting away a lot easier. It also provided good use for the baskets and odd copper pieces that she brought home from antiquing.
Simplify: Mom always sought the most direct route from point A and point B (unless we were taking Sunday afternoon walks – which became known as "Sallymeanderings). For example, a key element of her life advice to me was to install a laundry-shoot. I also learned that leftovers are much tastier when eaten directly out of their containers while standing in front of the fridge ~ but I digress.
Finally, laugh: Because humor, especially a good pun, is the balm that sorts out any degree of disorganization.


With love,
Sally's daughter, Sue
Posted by suevenman on May 9, 2012
Confessions of a Professional Organizer
When last we left our heroine, she was sitting in the counting house, counting out her bags of STUFF. Today we find her suddenly remembering that it's Wednesday, and she was supposed to blog on Monday. Better late than never.
The question of the week is, "Am I Cleaning or am I Decluttering?" My biggest issue in decluttering my home is that I spend all my would-be-decluttering time cleaning. It's a 200+ year old farm house and attracts dirt and cobwebs like a six year old attracts scraped knees.
The precipitating event is daughter #5, Hannah's imminent return home from college. Despite the promises that I made myself that I wouldn't clean up after the confusion she left over spring break, I couldn't leave the dust and the clutter just lying there. So, Sunday became Clean Out Hannah's Room Day. It really didn't take all day – perhaps an hour or two. But that was an hour or two that I told myself I'd purge the next victim on my list of rooms.
When it came to writing to you, dear Reader, about my decluttering progress this week, I had to ask if what I did could be called decluttering or if it was just cleaning? Okay, not a question to rock the world. But if I'm going to make progress this year in purging my house, it's something I need to be clear about.
So what is decluttering (besides a word that my spell check tells me doesn't exist)? In my book, decluttering involves
Sorting
Purging
Creating space that is suited to each item's use
Restoring sanity
Although we sort things and return them to their designated spots when we clean, it's a different kind of sorting than we do when we declutter. When we clean, we're generally not getting rid of anything but garbage. When we declutter, the point is to reduce the amount of stuff, and so we sort things into piles of keep, goes elsewhere, get rid of, don't know and toss out. And as it's difficult to do this with someone else's stuff ~too many of those decisions are personal ~ I have to conclude that although her bedroom needs decluttering, that wasn't what I was doing on Sunday. I was simply restoring sanity (mine), and making a welcoming environment for her homecoming.
But despite this, my bag count has increased. I'd been storing several bags of clothes for possible resale. Daughter #1, Claire, was sorting through some of them in search of a shirt. She challenged me to forget about consigning the clothes and just give them away. After a moment's hesitation, I consented. Although there was a touch of angst when I brought them to the local donation center, the relief of not having to process them overrode any regret.
Thus, the count – which, for clarity's sake, is only for household purging projects, not weekly household garbage and recycling:
Total garbage bags to date: 3
Total recycling bags to date: 2
Total donation bags to date: 13
Total boxes of books to date: 3
Until next week … Sue
Posted by suevenman on May 1, 2012
Chapter One: Better Late Than Never
I began this blog in January ~ the month of resolutions. The slate was clean; everything was possible; the energy of the Universe invited me forward into new ways of being in the world. That was January. Here it is, May 1st: Lots of good intentions, little action.
It has been my plan, in the last eight months, to share with you, dear Readers, my process of decluttering and organizing my own space. Most days of the week find me at someone else's home or office helping rescue them from the overwhelming dilemma of too much stuff. As business has picked up, my own life has become overwhelmed with the same dilemma. When I was less busy, I had the time to keep my home, office and life fairly well organized. But gradually, first a drawer, then a dresser, then a closet and now, whole rooms have developed the Creeping Stuff Syndrome.
Creeping Stuff Syndrome or CSS, is a dreaded disease (indeed a dis-ease of the soul) and one you may know. It sneaks up slowly and often doesn't fully declare itself until you are looking for that important document you put down somewhere only to find yourself tearing apart the study to find it. You make de-cluttering promises to yourself and your family; you resolve to take a week off to sort through the piles and get back on track; you even swear you'll call Breathing Space.  And then you get busy with other things.
CSS has become my life (it's like CSI, but with less blood). As a Professional Organizer, my reputation and integrity are at stake. But more importantly, I'm sick and tired of living like this. And so, I invite you along on my journey from chaos to calm. I will report my progress weekly, and even include some before and after pictures and videos (if I can find my camera).
I pledge to you, dear Readers, to be as transparent as possible. Though I must admit I planned to start this blog with before and after pictures of what my family affectionately calls the cat-poop closet (yes, there's a story there, no, I'm not going to tell it). Instead, I just cleaned it out. Maybe, just perhaps, a bit of shame at work?
Tally, thus far:
Garbage bags: 3
Recycling bags: 2
Donation bags: 6
Boxes of books: 2
'Til next week …
Posted by suevenman on Nov 1, 2011
"Nothing can bring you peace but yourself."   
~Ralph Waldo Emerson
November is Get a Jumpstart on the Holidays month at Breathing Space.
How are your holiday preparations going? No, I'm not going to ask whether you've finished your Christmas or Hanukah shopping yet (I certainly haven't). In my last tip I suggested that you focus on what you want to create during this holiday season: Joy, serenity, festivity, sanity, peace, tranquility … In this week's tip, I suggest you create a little breathing space in your life for these worthy qualities to shine forth.
How do you create a bit of space in your life? A concept called Selected Neglect popped up in my life a couple years ago. This is the practice of intentionally letting go of something, or somethings: Actively deciding not to write the holiday letter or make bread for every one of your children's teachers or attend any holiday parties or choosing to turn off all screens (television, computers, hand-helds) one evening every week or _____ (fill in the blank). Taking control of the treadmill that is about to lurch into the highest speed by s-l-o-w-i-n-g down invites you to create your experience rather than react to time-worn circumstances.
So, take a deep breath and search for ONE thing you are doing that you will deliberately let go of for the next 10 weeks: One activity that you will intentionally put on the back burner. And then reassign that pocket of time to something that pleases you and creates the kind of holiday that soothes your soul. Maybe you fill the time by visiting an elderly friend or taking a long overdue walk in the woods or simply taking a nap. Rest assured, the people in your life will only benefit from your IN-ACTION.
What will you selectively neglect? What will you let go of in order to make space in your life for what matters most? I'd love to hear your thoughts!
Don't forget: Our next monthly FREE Organizing Forum!
In next month's free teleclass (November 16th from 7:00 to 8:00) we'll talk about using gratitude to help us declutter. We'll also look at our Keep Test – a handy tool for deciding what to keep and what to discard. If you're interested in joining us, please call or send me an email and I'll send you the contact information. You don't need to be at a computer to participate. If you can't attend, but would like to receive the recording, let me know.
A quick holiday organizing tip:
If you're having trouble letting go of all the things you like to do during this holiday season, make a list in your journal or calendar or anything that you'll likely be able to find next October of each of the tasks, events or I-wish-I-coulds that you have decided to selectively neglect. This simple exercise will ease your mind and give you a jumpstart on next year's holiday planning.
Posted by suevenman on Sep 23, 2011
A journey of a thousand miles begins with a single step.
~Proverb
Why should we bother organizing?
Given the actual time we spend organizing our stuff and the mental energy we spend thinking about organizing our stuff, perhaps we should start by figuring out why we're trying to get organized in the first place!
When you look at the clutter that surrounds you – Whether a pile of magazines spilling off the coffee table, an overflowing file drawer or a closet that won't close because it's too stuffed full – You probably don't see dollar signs. But what's the real price tag – in $$dollars$$ – on all that clutter?
To find out, take the short quiz below. You may see you stuff in a different light:
In the past week …
Estimate how many minutes you spent looking for things.
Add to this the time you spent in extra cleaning that wouldn't have been necessary if you didn't have to work around the clutter.
Add how much time you spent organizing and decluttering.
Multiply this total number of hours by how much you make an hour at your current job.
Add to this dollar amount how much money you spent on eating out because you couldn't face your kitchen or didn't want to invite friends into your home.
Add how much you spent on items that you knew were someplace, but didn't know where.
The total is a concrete dollar amount of how much your clutter costs you every week.
If you want to take this one step further, multiply your $$$Clutter Cost$$$ by the X-Factor: The X-Factor is a number, 1 to 10 that indicates your level of frustration, shame and embarrassment when you think about the state of your home or office.
Most of us are astounded by the number that we come up with when we consider the true cost of clutter. But I haven't written this tip to highlight your embarrassment or shame. I've written it to underline just how important are our ongoing, committed efforts to reduce and reorganize the excess stuff in our lives.
It's not about looking good.
It's about having more time and energy and money to invest in who we are and what we truly want in life. I repeat: It's not about looking good. It's about having more time and energy and money to invest in who we are and what we truly want in life.

We can't make all these changes in a day or even in a week. Anne Frank wrote, How wonderful it is that nobody need wait a single moment before starting to improve the world. How wonderful, indeed.
To a wonderful, fruitful Fall ~
Sue
802-258-4800
Sue@breathing-space.com
Posted by suevenman on Sep 7, 2011
Is it really a bargain?
Along with the end of summer crickets and the occasional red maple leaf, are the end of summer sales. Have you noticed? You can't walk ten feet in a downtown without being bombarded with, "Back to School Special" and "Drastically Marked Down" ~ All with double and triple exclamation points!!!
Bargain is a dangerous word.
Several of my clients have commented on how difficult it is to pass up a great deal, even when they have no particular use for the whirligig and have been determinedly decluttering for months or even years. The pull is so strong. Even for me; though I've spent hundreds of hours helping folks figure out how to deal with the stuff that clutters their spaces and lives.
Beware the getcha phrases!
They are designed to make you stop, forget what you were planning to do with your hard earned pennies and buy, buy, buy:
BUY ONE GET ONE FREE
ONE DAY ONLY SALE
DISCOUNTED 10%, 20%, 30%, 40%, 50%, 60%
BARGAIN, BARGAIN, BARGAIN
Instead of getting caught – try this purchasing test.
I call it, the Do I Really Want to Buy It? quiz, not unlike my Keep Test. Here are the questions:
1)   Do I love it? Will it really make my heart sing to have it?
2)   Is it something that I have been planning to purchase or needing for a specific use? Or is it the idea of getting a bargain that is pushing me to buy?
3)   Is it truly a treasure? Is it something that I will use and cherish for a long time?
To actually save money and space, run every purchase – no matter how discounted – past the Do I Really Want to Buy It? quiz to confirm that it will truly be a savings for you. Sales and bargains are great if you don't let yourself get trapped into buying stuff that you never needed and may never use.
So Readers … Beware the bargain bin!
What's your best bargain story?
Posted by suevenman on Dec 28, 2010
WOW– does THAT feel good!  I made myself a target  for THIS week– get my personal checking account  UP TO DATE and ready for the new year.   As  of  this moment 5:23 a.m.   on Tuesday 12/28/2010  I'd like to report that I have completed the WHOLE YEAR … It's been a LOT of data entry but the great news is that this past summer  my bank  changed their statement format.   That  made  reconciling the last 6 months a BREEZE .  I have to tell them.  Maybe I will NEVER get behind again. THAT would be fine with me.
What else  – Well, I've been doing some local  house cleaning for the past month – "moonlighting".  Folks are usually way too busy  think about organizing right before the holidays but  housecleaning is welcome.  🙂   You should see the great side effect  here in my own  home. I'm surprised. Things are getting cleaner and more sparkling by the day! Really– what fun. I've  started using the naturally  GREEN copper cleaner (salt and lemon on my pots  and it really works …Bon Ami for the inside.  (From GREEN CLEANING http://www.ivillage.com.  I like their suggestions. )  Yesterday I did their microwave  thing — lemon and water and nuke  it so you have nice lemon steam. Then wipe out the microwave  really easily.  I recently discovered   SIMPLE GREEN – all purpose cleaner (thanks Naomi) it  says biodegradable and non-toxic … I need to check into it further but so far it seems really magical. A little help goes a long way.
So dear reader – NOW is a  great time  to clean out AND declutter!!!  – I'm going to start on my files tonight!    Oeeeeeeee   – let's  get going on a  new decade!  All best wishes! Joanna
Posted by suevenman on Nov 11, 2010
Today I did a consultation in a wonderful house with a couple who are planning to move to a retirement community – probably in two years. Their  sister-in-law had offered to give them  a consultation to help them  get a plan in place for the process of downsizing.  Because of the tip I'd written a while back about embracing limits which included a tale of boxes,  I was invited to see the  collection in the attic of this house.  Unfortunately the photo doesn't really capture  the great variety 
but you'll get the idea .  It was agreed  that when moving time gets closer the collection will be pared  down to 20 of the most precious boxes.  But in the meantime they'll be relished and used  liberally !  Since I too love sweet boxes  I had a great time looking at them and got permission to share the photo with you…
Posted by suevenman on Nov 3, 2010
Hope you had a fine Hallowe'en weekend … By the way –our  email is back in place. The website domain registration had expired .  I hadn't updated Breathing Space contact info  and the renewal reminders were all going to an email address that hasn't existed for 7 years .. erk. What's interesting is that all  my emails from  that weekend are completely and totally GONE! Permanently failed!    Lack of TWO of them  caused a bit of confusion that I sorted out — who knows about the other 187 or so that didn't arrive.  A blessing?   I'm beginning to imagine having at least one NO EMAIL day per week.
In Vermont there's a joke about November being the "NO' month – no colors,no snow and I was just thinking WHAT IF   we  were to make it the  No NEW Clutter month. That would be a refreshing switch as the MORE STUFF season comes in.
The other day  I was sorting "stuff" with a wonderful client. She agreed that she probably has enough projects going to keep at LEAST  THREE  people fully occupied for a long time.   When I suggested that she commit to NO NEW PROJECTS for the month of November she  said "Like this ?" and showed me a kind of intriguing  Japanese weaving that she had just  ordered.. We chuckled together! Hmmmmmm   🙂 Joanna